Nigerian singer, Oxlade has reached a new achievement as his 2022 hit song "Ku Lo Sa" hit platinum status in France.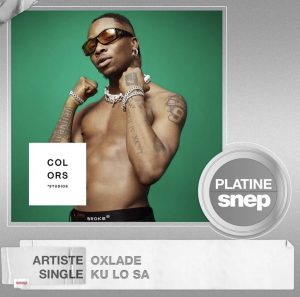 He took to is Twitter account to update his fans with update of his certifications which 'Ku Lo Sa' have earned so far.
— ɢᴀᴢᴀᴍʙᴀ (@oxladeofficial) February 20, 2023
From the update, the 2022 hit song recently bagged a Platinum certification in France after selling 200,000 units the equivalent of 30 Million streams in the country.
Also, the song bagged a Platinum certification in Switzerland, a Silver certification in the UK, and Gold certifications in Belgium, Ireland, Netherlands, Sweden and Canada.